Mount your TV the right way!

Strong steel secures your TV to the wall.
FEATURES
EasyMounts
Our friendly technical support team is based in the USA and always on hand to help should you need it. A phone call away, they can answer any question you might have. Our mounts are covered by the Continu.us 90 day warranty.
Easy to Install
Mounting to your wall has never been simpler with the EasyMount. Mount simply to studs, concrete, or just about any other material your home has to offer.
Low Profile
Sitting just 2 inches from the wall it offers a very low profile for your TV but leaves enough room behind the TV to tilt it to the degree you desire, and also store the wiring without the fear of damaging wires or the TV itself.
Universal VESA Patterns
The EasyMount accommodates many different VESA patters including: 200 x 100 // 200 x 200 // 300 x 200 // 300 x 300 // 400 x 200 // 400 x 300 // 400 x 400 // 500 x 400 // 600 x 400.
Eliminate Glare
That annoying glare will be gone, point it any direction. You do not need tools to do any of this, it is a smooth process which anyone can do.
Our Most Versitale Wall Mount
The EasyMount is incredibly strong and made of heavy-gauge steel which is rated to hold 132lbs but has been tested to 4 times that weight. The bracket also includes an integrated safety lock, which will not only keep your TV secured to the mount, but it will prevent theft also. This wall bracket is truly designed to hold your big screen TV, and anything else the world throws at it.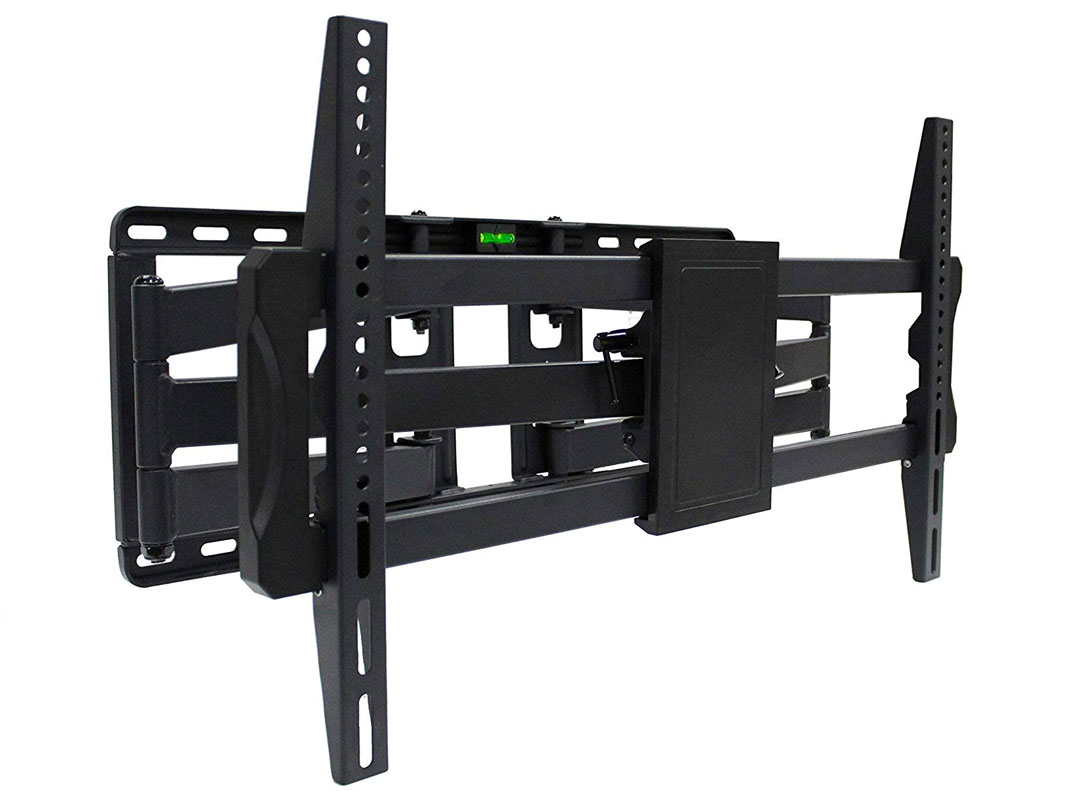 Buy Now
Our Selection of TV Wall Mounts
Made from strong steel, this wall mount will keep your TV securely fastened to the wall. Extremely quick and easy to install with very few parts.