EasyClean is our water resistant universal TV remote.

It's the most practical household remote available.
FEATURES
EasyClean
The Easy Clean TV remote is an ergonomically designed, smart, learning, universal remote controller for everyday Television use, created to be the easiest remote to both program and control your TV, working with most TVs.
Flat Bottom
Simply place it on a flat surface, and always be able to find it quickly.
Water Resistant
The Dishwasher-friendly full waterproof body prevents spills and splashes making this remote the number 1 choice for a clean, germ-free household, hotel room or nursing home.
Universal Remote
A Smart, learning remote with color coded, clear buttons for basic TV control. Works with all major IR (infrared) TVs and Set Top Boxes.
Easy Setup
This remote was designed to be the easiest remote to program to your TV, it is very simple, and can be paired in seconds.
Stylish Design
With a sleek handheld design that fits in your hand comfortably, the easy-to-navigate, big buttons have bold and clear, color-coded text. A red light flashes whenever a button is pushed indicating use– essential for individuals with limited or impaired vision.'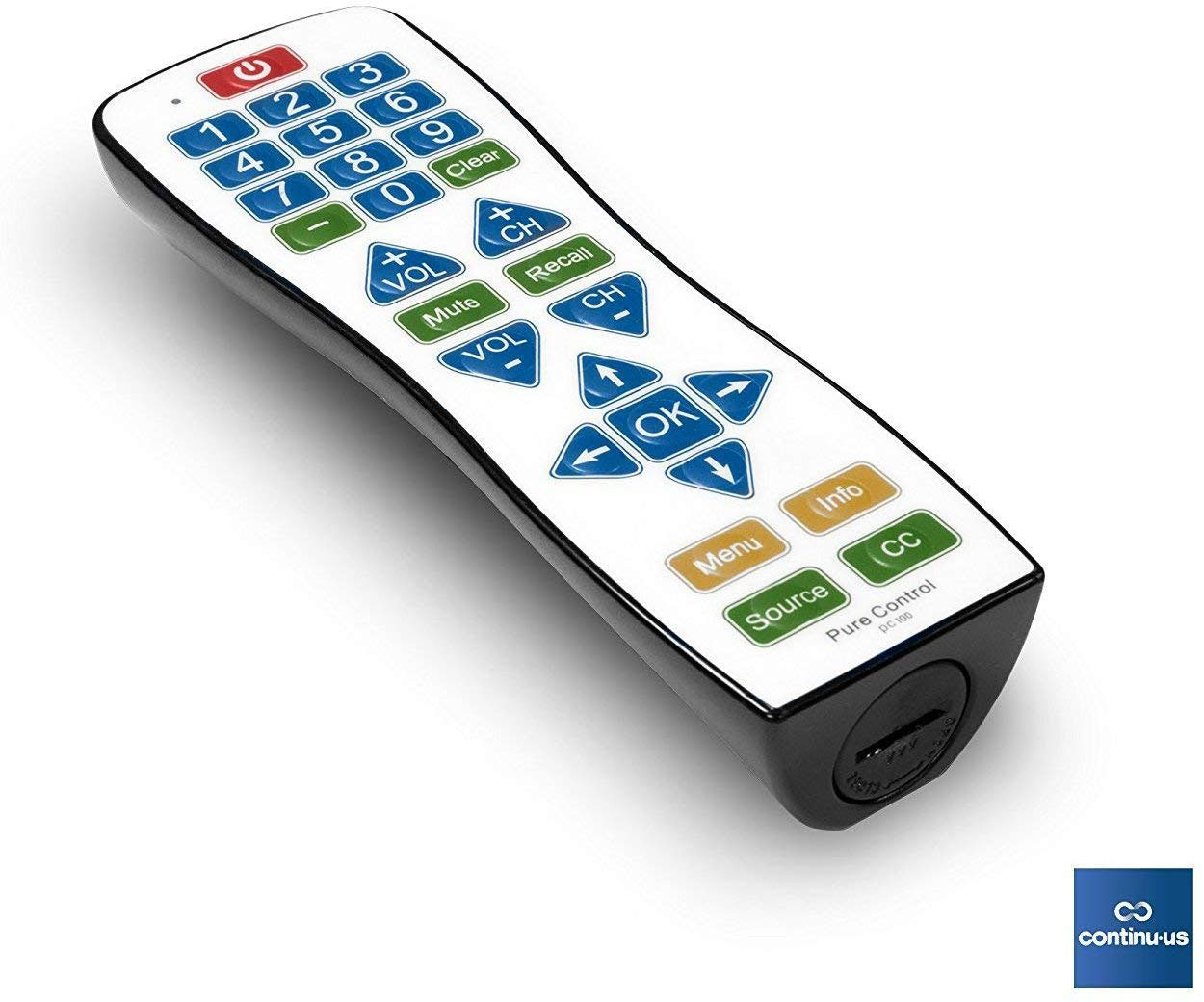 Buy Now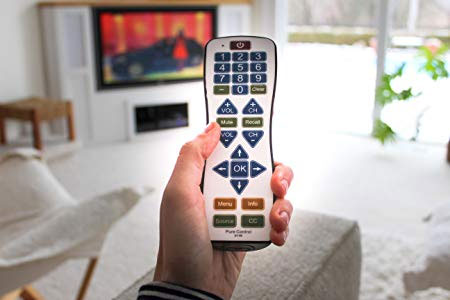 Easy to Program
Learning Mode' and can be taught codes from your standard TV remote. Make sure your TV and Cable box use IR (infrared) frequencies to communicate.
If you have any issues with set up, please contact our technical support team at 1-855-423-2181 and they will be happy to help.
Online Reviews
Visit our Amazon page and leave us a comment.
"Better than the original remote. There are about 4 different ways to program this remote. I tried the first, and most simple, method and it worked perfectly. I am thrilled with this product. There is nothing that I dislike about it. I could not be happier with the way it works. All buttons and controls work perfectly.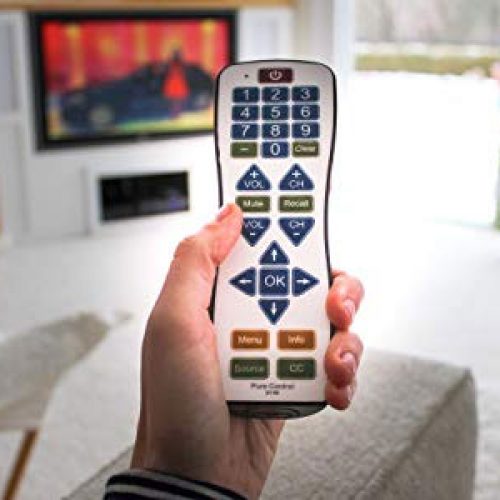 Cal B.
Amazon Review
"Bought this remote for my Mom to use at the nursing home she now lives in and it was very easy to program. It is easier for her to use than the other remotes as well with the white background and bigger buttons. Most importantly it will be very easy to clean with sanitary wipes and keep germs from spreading."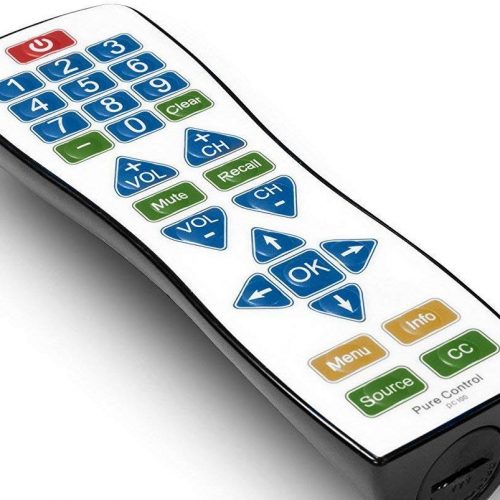 Joe
Amazon Review
"I love this remote, I originally ordered a Flipper Remote and it simply did not connect or work with either my TV or my cable box so I returned it and ordered one of these. It connected within seconds and now my dad able to easily navigate his TV and cable box simultaneously on the same remote.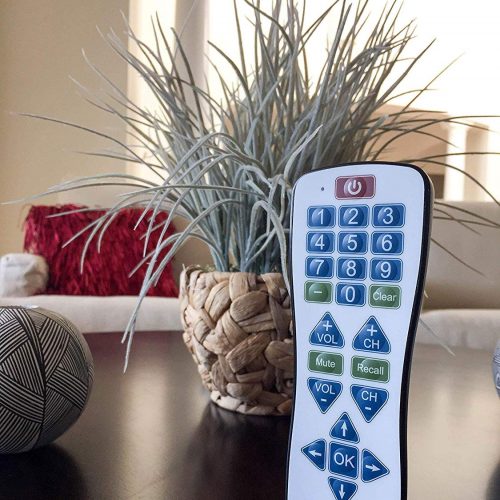 Hector
Amazon Review