Underglow fills your room with energy.

LED Lights controlled by remote or your smartphone.
FEATURES
Underglow
The Underglow WIFI LED strips come in an all-in-one packet containing 80" of LED's in 4 easy-to-connect strips, IR remote with battery, WIFI smart controller, power supply and wire extension.
WiFi Enabled
Control your LED strip lights using the Magic Home Pro app. Simple and easy to use. It is available for free download on the app store on both IOS and Android.
Sync with Music
Turn your home into a dance floor in a matter of seconds by syncing the Underglow to music. Simply using the Magic Home Pro app, you can sync the lights with any music you want to.
Millions of Colors
Transform anywhere with over 20 million colors. The ambient, elegant glow can be controlled by turning the brightness up or down on the Magic Home Pro app.
Voice Commands
Compatible with ALEXA, Echo, IFTTT and Google Assistant you can program your lights to turn on using simple voice commands.
LED Strip Lights WiFi Enabled
Underglow LED Light Strips are state-of-the-art and can be used indoors or outdoors. Waterproof and durable they are perfect for any home. Takes seconds to connect and program, and the strong adhesive backing means it can be stuck to almost any surface.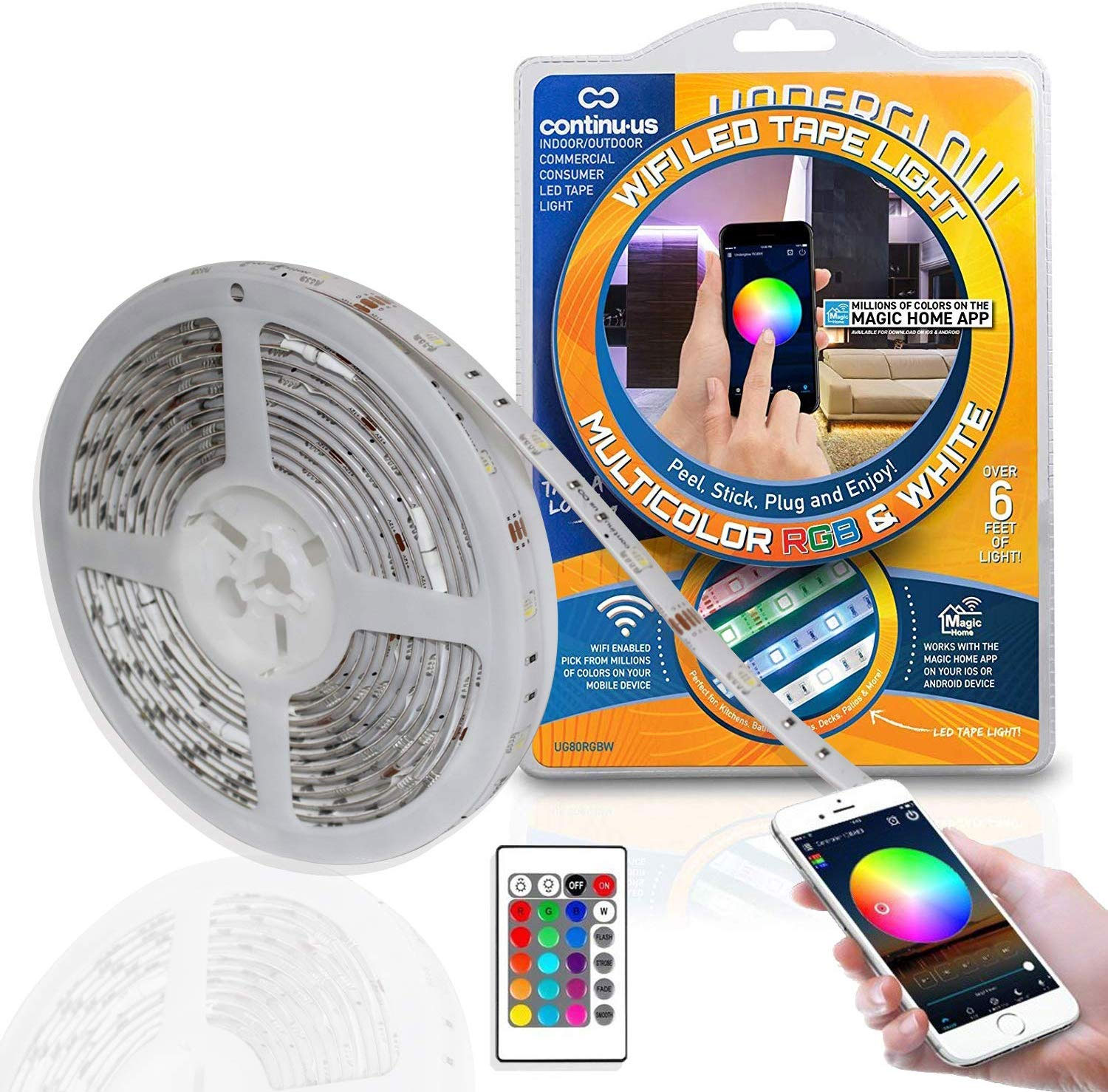 Buy Now
Multiple Ways to Control Your WiFi Underglow Lights
Millions of colors controlled by Smartphone or Remote. Also compatible with ALEXA, Echo, IFTTT and Google Assistant you can program your lights to turn on using simple voice commands.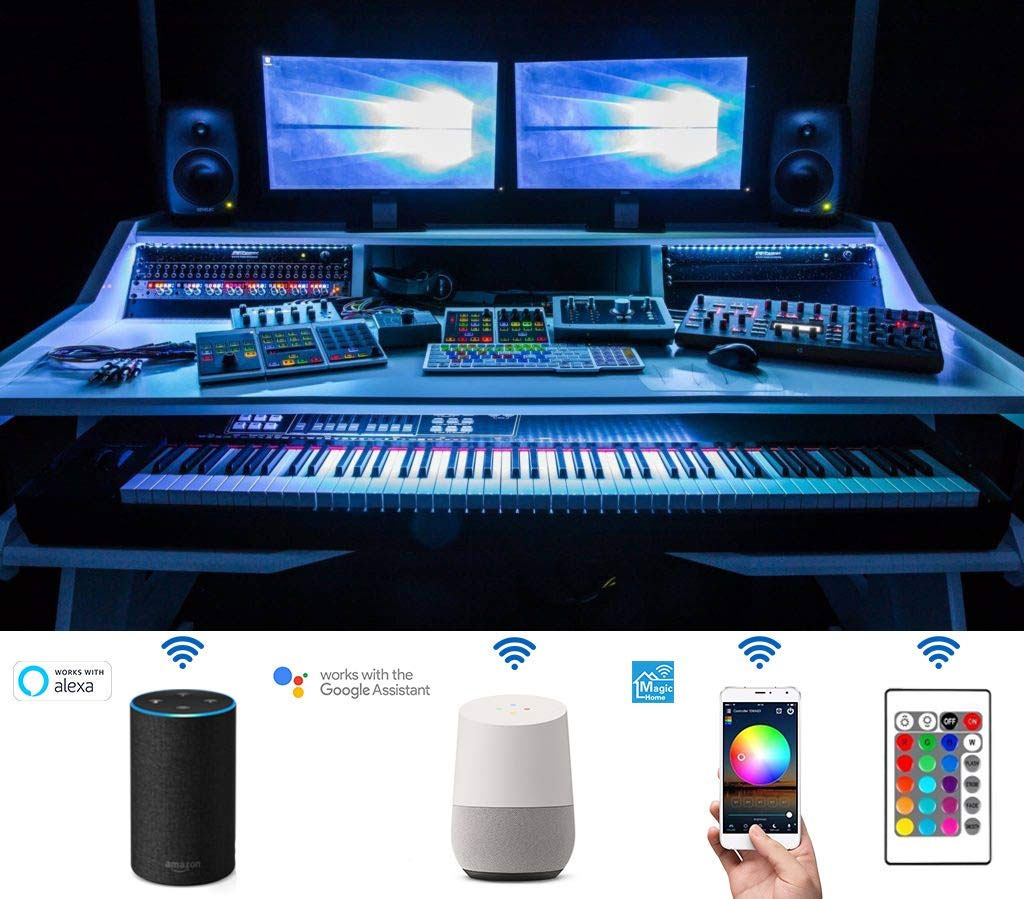 More Underglow Options
Underglow will bring brilliant accent ambient lighting to your favorite rooms in the house, with its elegant and sticky-back design it is extremely easy to install.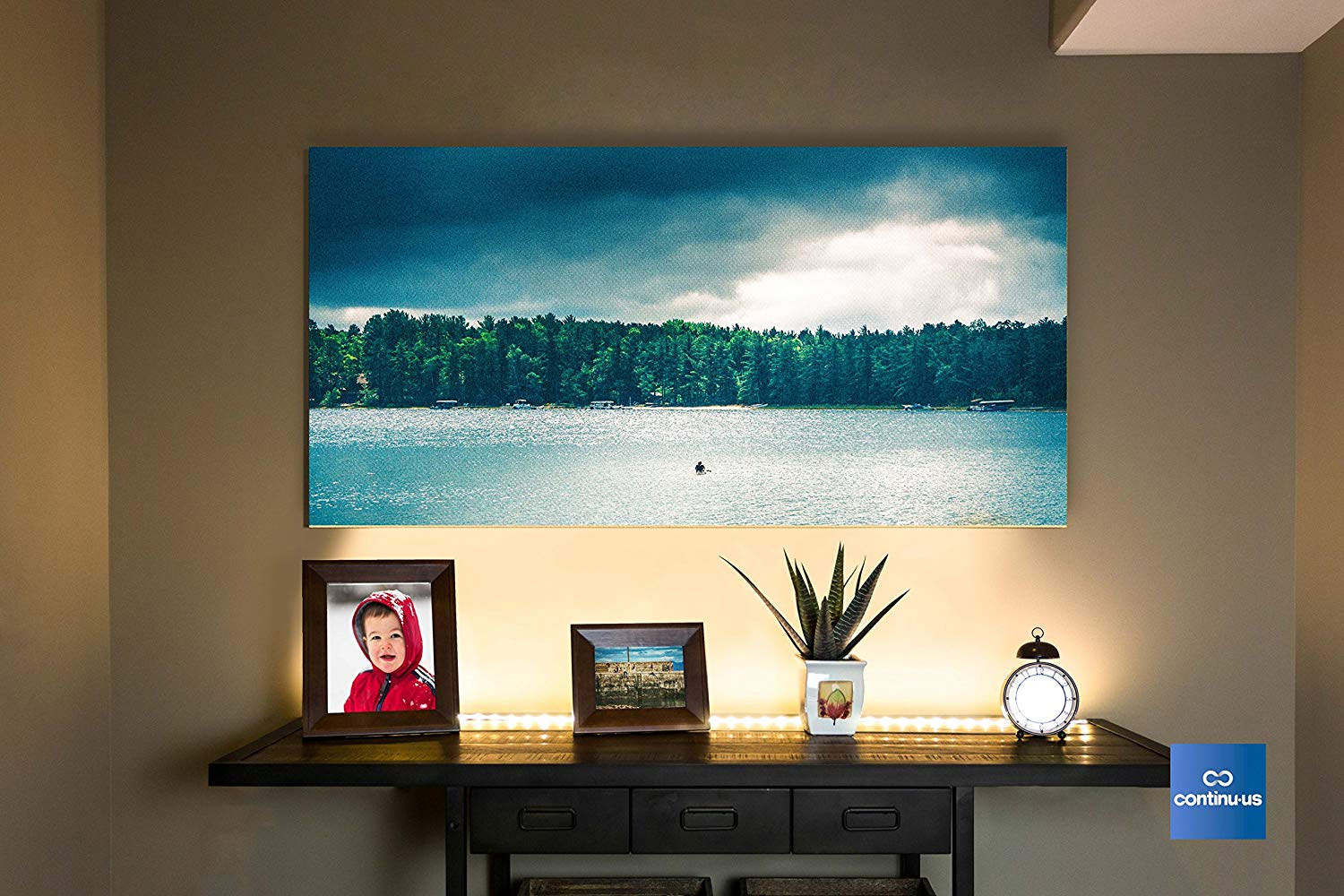 Expand your Underglow with our Expansion Kits
Underglow Expansion Kits are contain an additional 10 feet of light strips.
Shop Now
Are you ready to transform your room?

Our Underglow lights make it easy!
Online Reviews
Visit our Amazon page and leave us a comment.
"I'm using these lights to backlight my TV in my living room. It looks great! You can control the lights with an app on your phone and they have every color you can want. Pretty easy to setup, simple peel and stick to what you want it to stick to.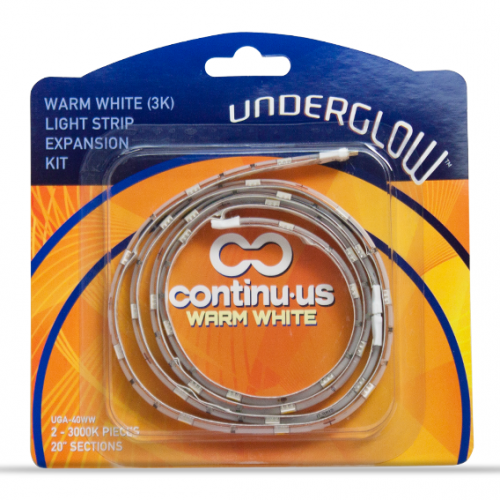 Vicky
Amazon Review
"These lights were very easy to install and add a great effect to our living room. We've been using it for a week now with no issues. The sound activated setting is a great feature when music is playing and is a lot of fun. Overall, we're very impressed!"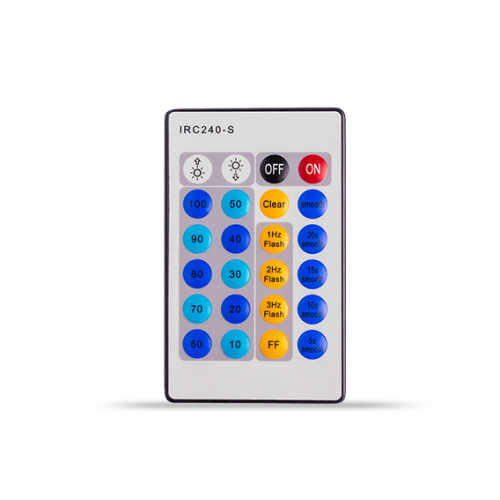 Saima M.
AMAZON REVIEW
"I was a little uncertain when ordering these as I have heard of very bad experiences with cheap lights, but these don't seem to be cheap. They are well made and worked immediately. I am very pleased with them. The app is also very easy to use. "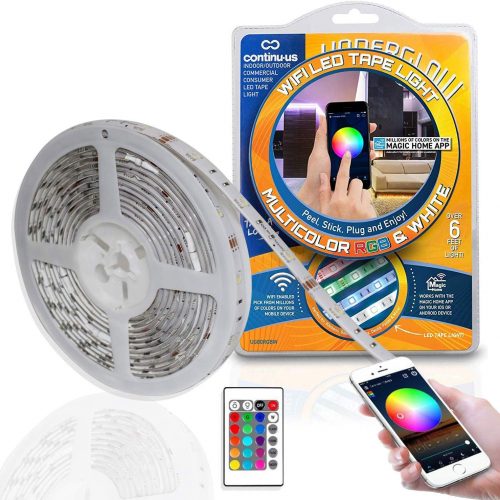 Brandon S.
AMAZON REVIEW