EasyClean by Continu.us
$19.95
Introducing the EasyClean
Easy to use, easy to clean, germ free and durable
It's a fact of life; germs can spread when something is used repeatedly by multitudes of people. The EasyClean breaks that cycle and puts you in control of much more than just the television. Its antimicrobial coating kills bacteria on the surface. The remote is water resistant and able to withstand abrasive chemicals.
Description
The EasyClean is designed with the user in mind and built to last. Its a teachable remote that can "learn" codes from other devices. The buttons are large and easy to read. Designed with multiple users in mind, the EasyClean is built to last even after many drops. Our sleek handheld design that fits in your hand comfortably, the easy-to-navigate, big buttons have bold and clear, color-coded text. A red light flashes whenever a button is pushed indicating use– essential for individuals with limited or impaired vision. The extremely durable water-tight body comes with a lockable battery cover, making it perfect for elderly care, use around children, and as a gift for people of all ages.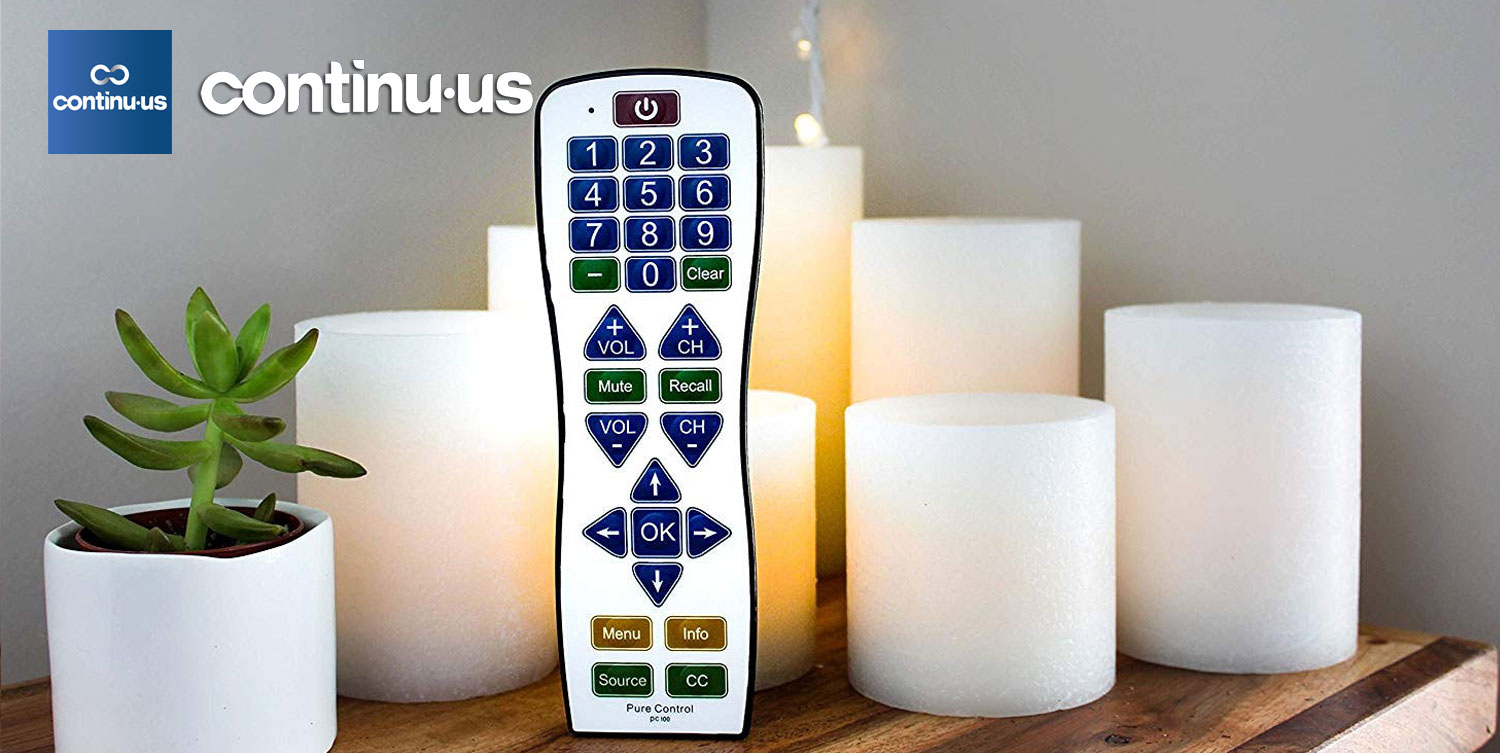 Features of the EasyClean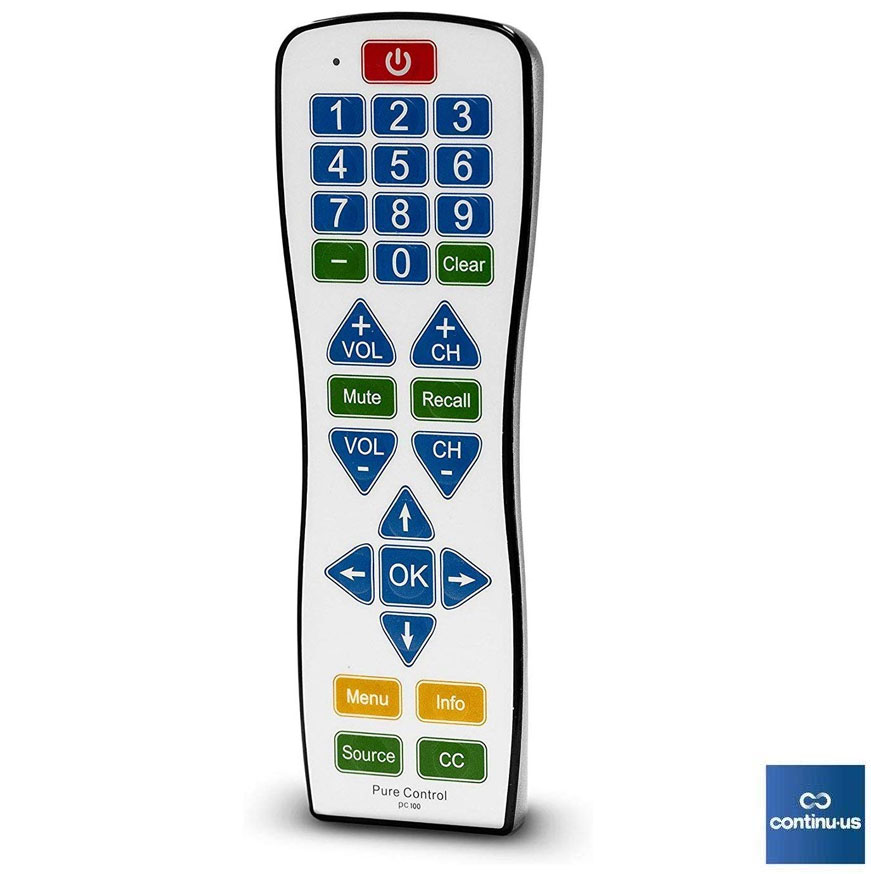 ✔ UNIVERSAL TV REMOTE
A Smart, learning remote with color coded, clear buttons for basic TV control, making this the perfect gift for all ages, hotels, hospitals and nursing homes. Works with all major IR (infrared) TVs and Set Top Boxes. (Make sure to activate IR in Xfinity and Dish!).
✔ WATER-RESISTANT BODY
The Dishwasher-friendly full waterproof body prevents spills and splashes making this remote the number 1 choice for a clean, germ-free household, hotel room or nursing home.
✔ EASY TO DISINFECT
The easy wipe, non-porous surface makes this remote easy to disinfect with an anti-bacterial wipe, or wipe down with a normal cloth or towel. The most practical household remote available.
✔ EASY TO SET-UP
Set-up takes seconds! This remote was designed to be the easiest remote to program to your TV, it is very simple, and can be paired in seconds. Also features 'Learning Mode' and can be taught codes from your standard TV remote. Make sure your TV and Cable box use IR (infrared) frequencies to communicate. If you have any issues with set up, please contact our technical support team on 855-423-2181 and they will be happy to help.
✔ FLAT BOTTOM CASE
The flat bottom case of this remote ensures you to prevent misplacement. Simply place it on a flat surface, and always be able to find it quickly – Batteries not included.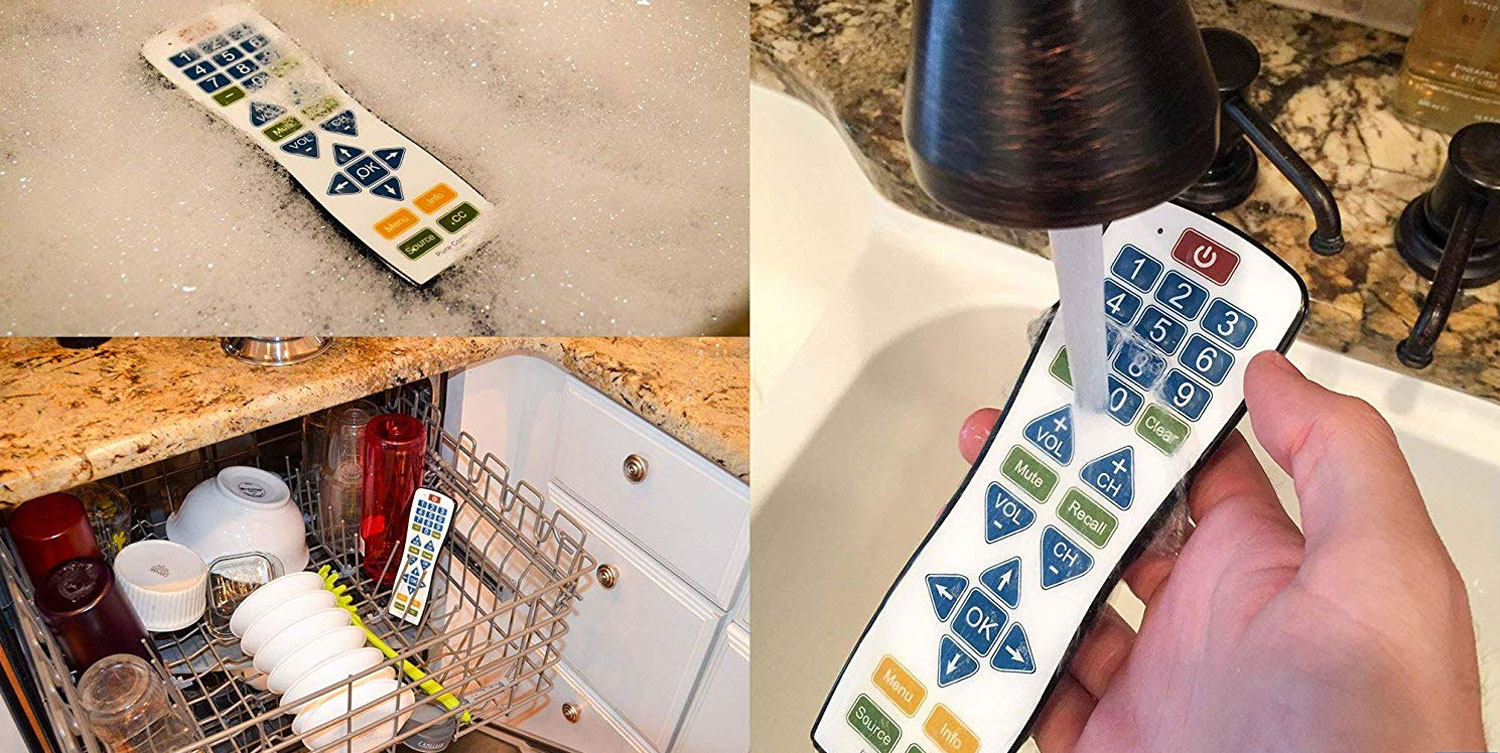 Photos and Specification Sheet
Want to know even more about our EasyClean? Click Here
Additional information
| | |
| --- | --- |
| Weight | 1 lbs |
| Dimensions | 6.5 × 2.5 × 1 in |