Clearview 13″ HDTV by RCA
$199.99
Clearview 13″ HDTV
Extremely Durable Transparent Poly-Carbonate Body
The uniqueness of our Clearview HDTV will allow it to disappear into any background, it will blend in to any room in the house perfectly. This TV is the perfect size and shape for any home and is the perfect TV for the tech geek of the family as you can see the inner workings and wires inside. As well as that, children love learning how it all works, and can see through the secure casing.
Description
The 13″ RCA Clearview HDTV is popping up in homes and dorm rooms from coast to coast, offering a state-of-the-art TV for your home entertainment needs. Our HDTV offers stunning color and clarity in every pixel. The superior picture and sound that comes through the built-in speakers will allow you to enjoy your favorite TV shows in the best quality. This TV also includes an HDMI port to transport the highest quality of high-definition video and audio, using this or the VGA port, this Television can double as a computer monitor, and gaming screen, or even connect to your smartphone or tablet. It also features a headphone jack for private listening.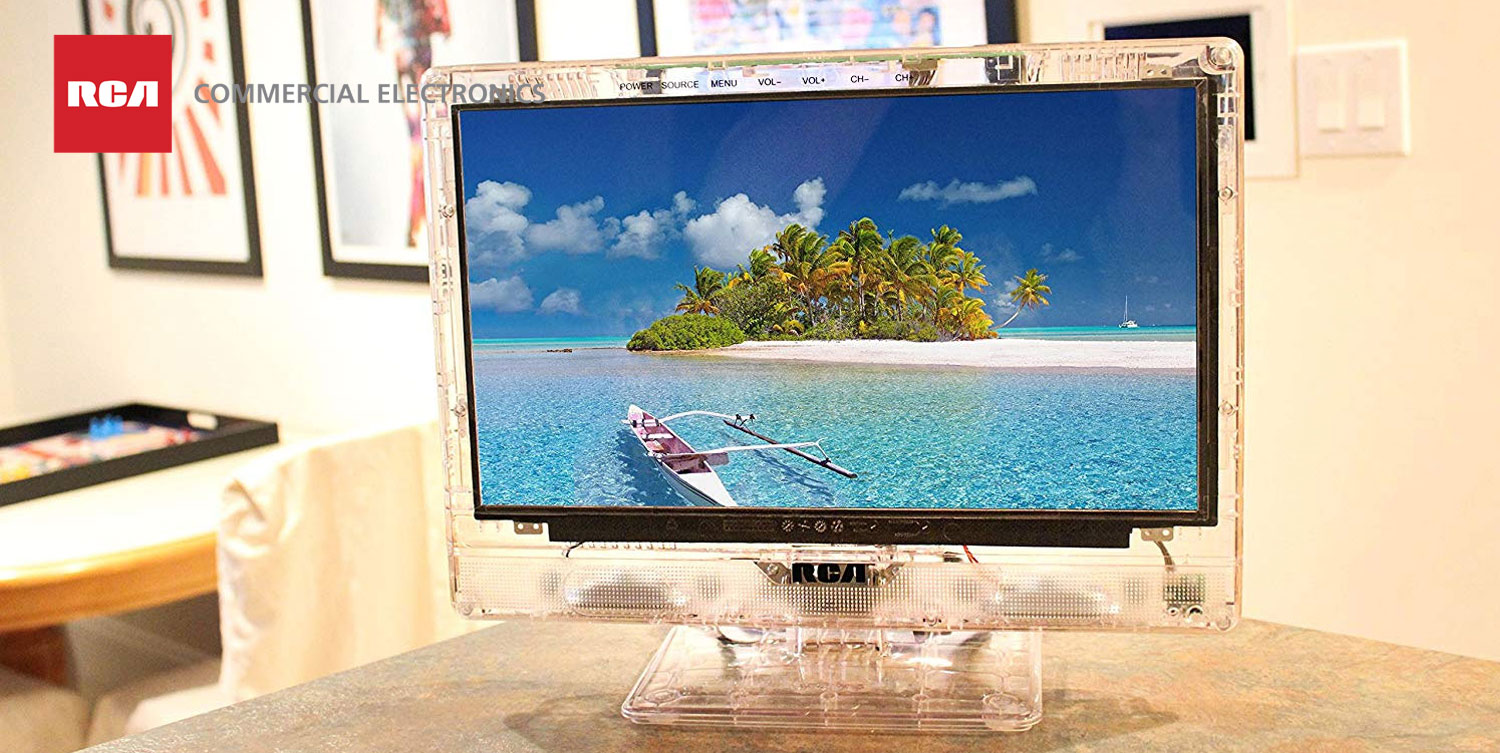 Features of our 13″ Clearview HDTV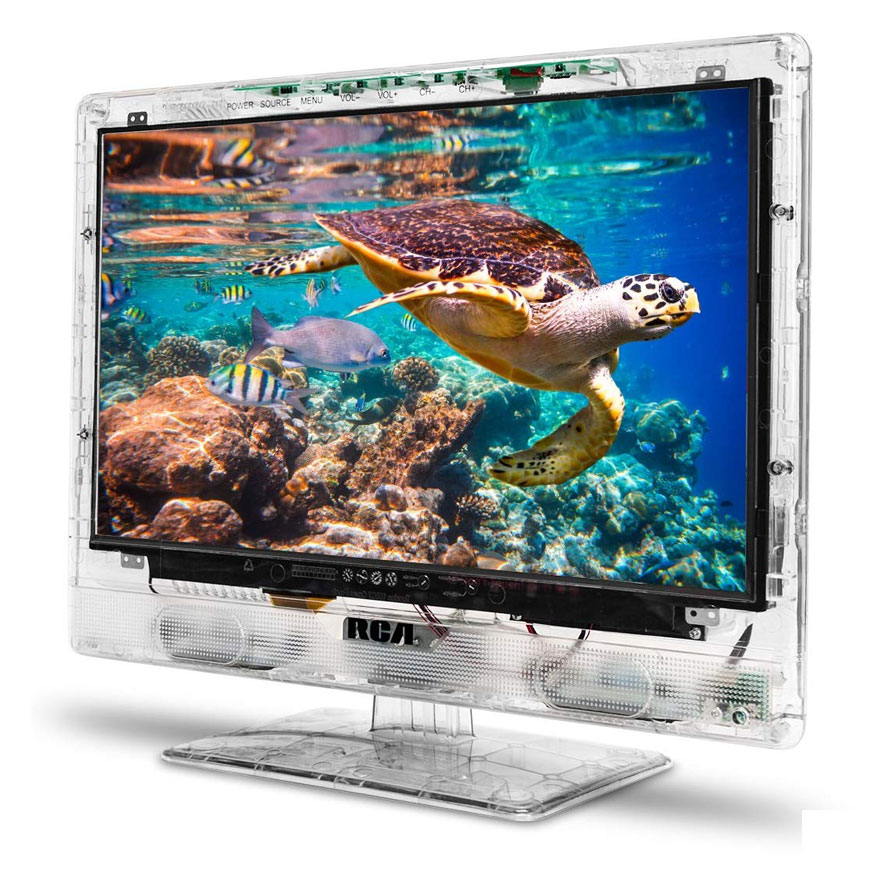 ✔ 13" HIGH DEFINITION LED SCREEN
The Clearview delivers 720p 60Hz resolution, which offers stunning results as you enjoy your favorite shows and movies on the 13-inch screen.
✔ CLEAR SLIMLINE BODY
As well as a 13 inch screen, it has a state-of-the-art poly-carbonate body which is extremely durable and unique to RCA. A perfect addition to any room in the house, especially children's bedrooms as the kids will love the transparent view through the television cabinet.
✔ CONNECTS TO MULTIPLE DEVICES
This television features a number of inputs, including an HDMI Port and a VGA Port, both of which allows you to use this TV as a computer monitor, and an RF Antenna Jack input. Hook it up to your Computer, Laptop, Gaming device and Cable Box or Antenna.
✔ STUNNING AUDIO AND VIDEO
The Clearview TV packs superior color and clarity with every pixel, with crystal clear video and sound from the clear body, this TV blends seamlessly into its surroundings.
✔ FULL FUNCTION REMOTE
Pairing with the TV is a transparent fully functioning remote. This remote, like the TV, has a clear body and looks great when matched with the Television. Simple to use, and extremely elegant, making it the perfect entertainment package.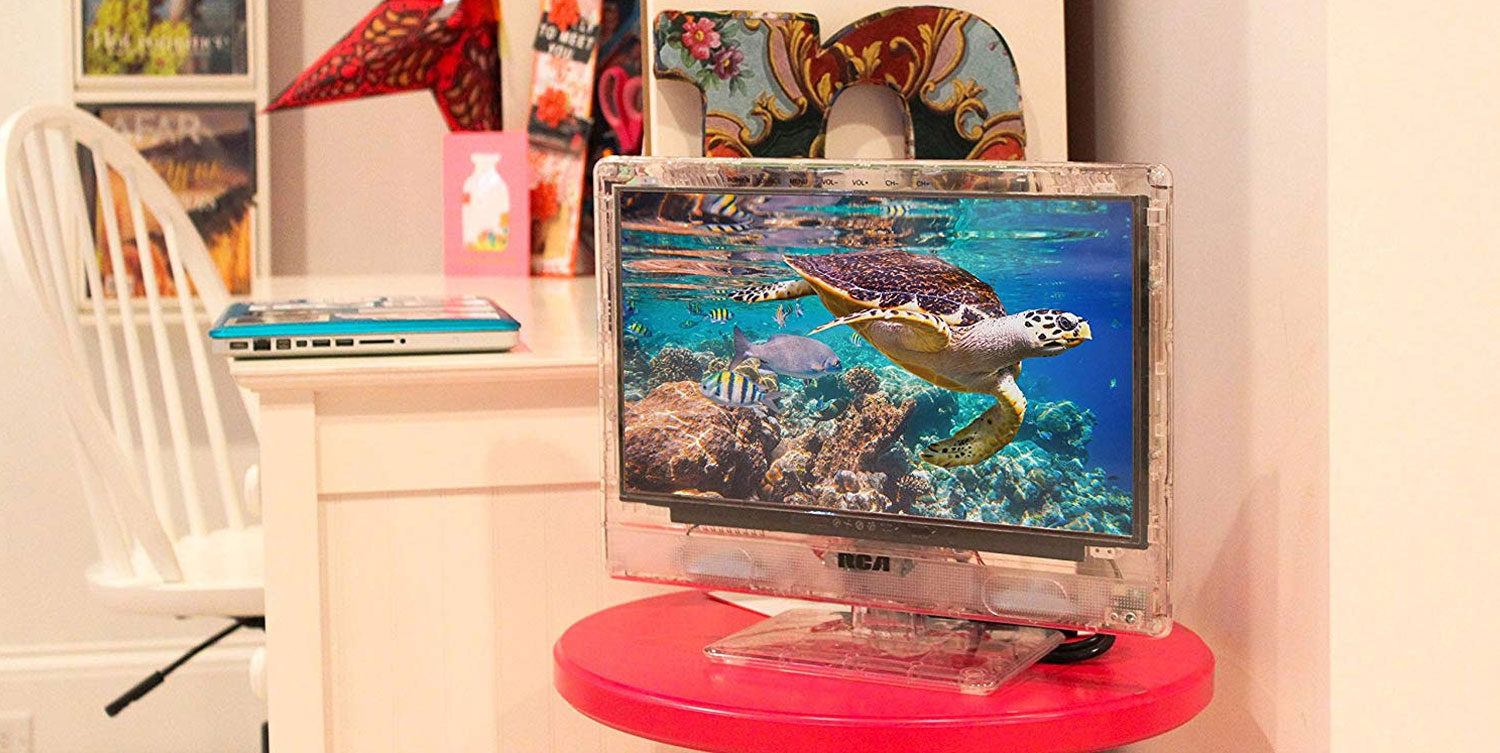 Photos and Specification Sheet
Want to know even more about our 13″ Clearview HDTV? Click Here
Additional information
| | |
| --- | --- |
| Weight | 4.3 lbs |
| Dimensions | 17.5 × 6 × 15 in |